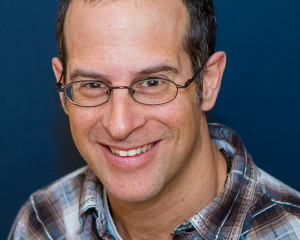 Dr. Larry Feldman, DC
Chiropractor
Dr. Feldman is a graduate of the Canadian Memorial Chiropractic College (CMCC) and is the founder and co-owner of The Performance Health Centre. Since graduating in 1999, he has been actively involved in private practice and has worked as medical director for a rehabilitation clinic. He is also a musician and a guitar instructor who has performed regularly at a professional level. Because of his musical background, he has naturally taken a special interest in the injuries that affect musicians. Through research and experience, he has gained insight into the particular problems that affect musicians and has developed successful and effective treatment protocols. Dr. Feldman possesses expertise in the rehabilitation of injuries caused from motor vehicle accidents, having worked extensively in the field. In addition, he is extremely skilled at gait analysis as well as casting and creating custom orthotics to correct problems with gait. Whether you are a musician, an artist or simply a performer in life, Dr. Feldman will help you perform at your best.

Dr. John Super, DC
Chiropractor
Active Release Technique
Graston Technique
Medical Acupuncture
Kinesio Taping
Dr. John Super is a Board Certified Chiropractor in the province of Ontario. He splits his time between two practices; The Performance Health Centre on Fraser Ave in Liberty Village (Monday, Wednesday, and Friday morning) and the Forest Hill Chiropractic & Massage Clinic, (Tuesdays, Thursday, and Fridays afternoon). Dr. Super focuses his practice on total body wellness through maintaining a healthy spine, promoting flexibility and strength, and following a healthy diet and lifestyle. Dr. Super has been practicing in Toronto since 2001 offering chiropractic care, Active Release Techniques (ART), Medical Acupuncture, Graston Technique, Kinesio-Taping, exercise instruction, and physical therapy modalities. He has a keen interest in performance and sports injuries. He is a proponent of patient education and awareness for achieving long-term goals. Dr. Super strives to improve patient quality of life and the return of full physical function by establishing healthy movement patterns, decreasing aggravating behaviours, and developing appropriate wellness strategies.
Dr. Super lives in Toronto with his wonderful wife Hilary, and their three super-children, Marley, Indie, and Jude. His interests outside of the clinic are rock climbing, mountain biking, cycling, canoeing, origami, guitar / bass performance and music composition. He indulges his photographic passion: visit jonnisuperphotography.com. and he also satisfies an artistic side by creating one-of-a-kind artwork based on X-rays from the practice, which hang on the walls of clinics around the world. Please visit bonapartegalleries.com.

Dr. Sarah Grammaticos
Naturopathic Doctor
Dr. Sarah Grammaticos is a licensed and board certified Naturopathic Doctor recognized by the College of Naturopaths of Ontario. Sarah's interest in health and wellness stems from a lifelong need to know more about how the human body works. She was the kid with her nose buried in the medical dictionary, and she approaches each patient case with the same zest for learning. Her goal as a doctor is first and foremost to listen before sharing her knowledge with you, so that you walk out the door feeling informed and empowered to make optimal wellbeing a part of your daily routine.
Following her graduation from Queen's University Sarah completed her four year post-graduate training at the Canadian College of Naturopathic Medicine. As part of her clinical education she completed a year long rotation at the Robert Schad Naturopathic Clinic, the largest teaching clinic of its kind in North America. During her internship she was fortunate enough to spend two terms at the Sherbourne Health Centre and Parkdale Community Health Centre providing critical health care to underserved populations in collaboration with medical doctors and nurse practitioners.
As a primary care practitioner Sarah is trained to assess and address both the acute and chronic care needs of a diverse population. She has a special interest in digestive health, stress management and role of hormones in mental and reproductive health.  Sarah also has extensive experience treating pain and uses a number of therapies to complement the treatments you are already receiving at the Performance Health Centre.  Sarah supports an evidence-based, integrative model for health care and is happy to collaborate with a variety of practitioners to help you meet your health goals.  She is consistently updating her skill sets through continuing education in order to better serve her community.
She is a member in good standing of the Canadian Association of Naturopathic Doctors and Ontario Association of Naturopathic Doctors. Sarah calls the west end home has been a part of the Liberty Village community for the past 3 years. In her spare time you can find her taking a yoga class at the Y, walking her dog in High Park, or on the hunt for a new trivia night.
Andy Cardoso, RMT
Registered Massage Therapist
Andy is a graduate of The Canadian College of Massage and Hydrotherapy (CCMH) and has been practicing since 1999. Andy has extensive experience working in a variety of fields within the industry including Rehabilitation Clinics, Health Spa's, Chiropractic Clinics, Health and Wellness Centres, Cruise Ships, Private Practice, and is now a co-owner of The Performance Health Centre. He is extremely skilled in Swedish Massage Techniques, Deep Tissue Massage and Trigger Point Therapy. Andy is a true believer that massage therapy should be part of everyone's health and maintenance regime to help combat daily stress to prevent future pain, injury or illness. Allow Andy to help you perform at your personal best.

Caroline Senger, RMT
Registered Massage Therapist
Caroline graduated from the Canadian College of Massage and Hydrotherapy after completing the 2200 hour diploma program. She is trained in a variety of techniques including Swedish Massage Therapy, Fascial Release, Deep Tissue, and Trigger Point Therapy. Caroline is experienced in providing specific treatment plans for pregnancy, scoliosis, myofascial trigger points, sports injuries, and many other conditions. She is excited to work within the health care team at The Performance Health Centre and looks forward to meeting you and helping you to achieve your health and wellness goals!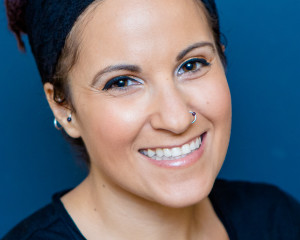 Nicki Iskander, RMT
Registered Massage Therapist
Nicki was the valedictorian of the 2015 Sutherland-Chan graduating class. In addition, she holds an Honours Bachelor of Arts in Sociology, Psychology, and English from the University of Toronto. She has an insatiable thirst for knowledge, a knack for solving problems, and a keen interest in continuing to explore the mind-body connection.
An avid cyclist, Nicki is passionate about healthy living and she sees massage therapy as an integral part of a balanced self-care regimen. She can help you correct your posture (and your grammar, if you like). When she's not at the gym, Nicki can be found watching documentaries, reading musicians' biographies, and following her favourite bands on tour. She is also the proud captain of a local Classic Simpsons Trivia team. Nicki looks forward to collaborating with you to help you reach your health and wellness goals.

Elizabeth Dacosta, RMT
Registered Massage Therapist
Liz graduated from the trillium college massage therapy 2200 hour program in 2012. Having experience in spa and clinical environment's and with Training  in Swedish, deep tissue, trigger point therapy, Thai and prenatal massage treatments Liz is Passionate about the power of touch and helping her clients to heal themselves. she can't imagine doing any other occupation.
Jonathan Ruelas, RMT
Registered Massage Therapist
Jonathan Ruelas is a graduate of Sutherland-Chan School and Teaching Clinic and had been practicing since 2009. He has been furthering his knowledge in Acupuncture and Cupping therapy as well as sports specific injuries throughout his 7 years of practice. He specifies in deep tissue, sports specific injury prevention and rehabilitation massage, motor vehicle accidents, pre/post natal massage, and relaxation and stress relief therapy. Jonathan is an avid runner and cyclist and participates in a multitude of different sports/races to not only understand specific injuries and actions better but to enjoy them as well. He has worked with pro and amateur MMA fighters and boxers as well as iron man and triathlon participants. He enjoys a good challenge and looks forward to working with you and rehabilitating you sports/work specific injuries and pain.
Jenifer Jones, RMT
Registered Massage Therapist
Jenifer graduated, with honours, from the Georgian College Massage Therapy program in 2014. She also holds an Honours Bachelor of Arts in Kinesiology from the University of Western Ontario. With a strong passion to help others, Jenifer is eager to assist her clients in achieving their health goals through effective treatment planning and with her training in various techniques, such as Swedish massage, trigger point therapy, deep tissue, and prenatal massage.
Being no stranger to experiencing tension headaches, Jenifer is adept at working to reduce pain and injury caused by postural imbalances and tight, overworked muscles. She also enjoys assisting clients obtain a reduction in stress and anxiety by promoting an overall state of relaxation and wellness. Jenifer looks forward to meeting you and working with you to achieve your health and wellness goals!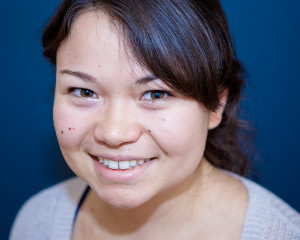 Erin
Reception