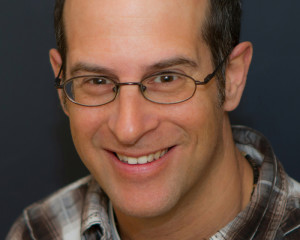 Dr. Larry Feldman, DC
Chiropractor
Dr. Feldman is a graduate of the Canadian Memorial Chiropractic College (CMCC) and is the founder and co-owner of The Performance Health Centre. Since graduating in 1999, he has been actively involved in private practice and has worked as medical director for a rehabilitation clinic. He is also a musician and a guitar instructor who has performed regularly at a professional level. Because of his musical background, he has naturally taken a special interest in the injuries that affect musicians. Through research and experience, he has gained insight into the particular problems that affect musicians and has developed successful and effective treatment protocols. Dr. Feldman possesses expertise in the rehabilitation of injuries caused from motor vehicle accidents, having worked extensively in the field. In addition, he is extremely skilled at gait analysis as well as casting and creating custom orthotics to correct problems with gait. Whether you are a musician, an artist or simply a performer in life, Dr. Feldman will help you perform at your best.

Dr. John Super, DC
Chiropractor
Active Release Technique
Graston Technique
Medical Acupuncture
Dr. John Super is a Board Certified Chiropractor in the province of Ontario. He splits his time between two practices; The Performance Health Centre on Fraser Ave in Liberty Village (Monday, Wednesday, and Friday morning) and the Forest Hill Chiropractic & Massage Clinic on Walmer Road, (Tuesdays, Thursday, and Fridays afternoon). Dr. Super focuses his practice on total body wellness through maintaining a healthy spine, promoting flexibility and strength, and following a healthy diet and lifestyle. Dr. Super has been practicing in Toronto since 2001 offering chiropractic care, Active Release Techniques (ART), Medical Acupuncture, Graston Technique, Kineseo-Taping, exercise instruction, and physical therapy modalities. He has a keen interest in performance and sports injuries. He is a proponent of patient education and awareness for achieving long-term goals. Dr. Super strives to improve patient quality of life and the return of full physical function by establishing healthy movement patterns, decreasing aggravating behaviours, and developing appropriate wellness strategies.
Dr. Super lives in Toronto with his wonderful wife Hilary, and their three super-children, Marley, Indie, and Jude. His interests outside of the clinic are rock climbing, mountain biking, cycling, canoeing, photography, guitar / bass performance and music composition. Dr. Super indulges his photographic passion: visit jonnisuperphotography.com. and he also satisfies an artistic side by creating one-of-a-kind artwork based on X-rays from the practice, which hang on the walls of clinics around the world. Please visit bonapartegalleries.com.

Andy Cardoso, RMT
Registered Massage Therapist
Andy is a graduate of The Canadian College of Massage and Hydrotherapy (CCMH) and has been practicing since 1999. Andy has extensive experience working in a variety of fields within the industry including Rehabilitation Clinics, Health Spa's, Chiropractic Clinics, Health and Wellness Centres, Cruise Ships, Private Practice, and is now a co-owner of The Performance Health Centre. He is extremely skilled in Swedish Massage Techniques, Deep Tissue Massage and Trigger Point Therapy. Andy is a true believer that massage therapy should be part of everyone's health and maintenance regime to help combat daily stress to prevent future pain, injury or illness. Allow Andy to help you perform at your personal best.

Leigh Moffatt, RMT
Registered Massage Therapist
A graduate of Kikkawa College in 2003, Leigh has furthered her studies in acupuncture and Traditional Chinese Medicine to bring a holistic approach to the specific needs of each client. Leigh's passion for life comes through in her bodywork. Through attentive analysis of your symptoms, and acknowledgement of your lifestyle stages, Leigh is your partner in goal-setting and treatment plan formation to help your body achieve balance. Leigh encourages her patients to accelerate beyond the status quo and has many techniques to help them achieve this, including Swedish massage, myofascial release/ structural integration, pregnancy massage and Thai massage. As part of The Performance Health Centre team, Leigh is dedicated to help you to improve and maintain your health, so that you can perform at your very best.

Yvonne Moir, RMT
Registered Massage Therapist
Yvonne graduated from Elmcrest College, she spent 3 years studying Jazz as a baritone sax player at Humber College. A musician, dancer, and performer, Yvonne specializes in assessing and treating conditions that relate to those respective fields, as well as pregnancy and infant massage. Yvonne believes awareness and education are important tools in the healing process. She is always eager to help you achieve your personal best.

Caroline Senger, RMT
Registered Massage Therapist
Caroline graduated from the Canadian College of Massage and Hydrotherapy after completing the 2200 hour diploma program. She is trained in a variety of techniques including Swedish Massage Therapy, Fascial Release, Deep Tissue, and Trigger Point Therapy. Caroline is experienced in providing specific treatment plans for pregnancy, scoliosis, myofascial trigger points, sports injuries, and many other conditions. She is excited to work within the health care team at The Performance Health Centre and looks forward to meeting you and helping you to achieve your health and wellness goals!

Bronwen Appleton, RMT
Registered Massage Therapist
Bronwen is a Massage Therapy graduate from Everest College. She completed her certificate as a Registered Holistic Nutritionist from the Canadian School of Natural Nutrition in 2007. Bronwen is excited about a new career with a hands on approach to bringing balance and well being to her clients. Bronwen strongly believes that Massage Therapy is an essential modality for creating a sound body/mind connection as well as relieving pain and discomfort due to physical and mental stresses of everyday life. As her own therapy, Bronwen enjoys surrounding herself with talented musicians while performing with the Festival Wind Orchestra. She has a strong interest in musician health and promoting therapeutic treatments and self care for musicians of all levels. Bronwen is excited about joining The Performance Health Centre family and bringing her skills to help you perform at your best!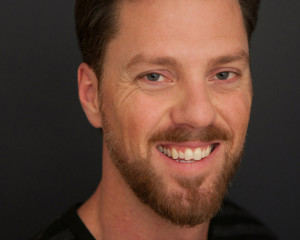 Chris Bingley, CAT(c), RMT, Osteopathic Manual Practitioner (candidate)
Registered Massage Therapist
Chris received his Bachelor of Applied Health Science, specializing in Athletic Therapy from Sheridan College in 2007 and received his certification from the Canadian Athletic Therapist Association in 2009. Chris went on to study Massage Therapy at Sutherland-Chan and received his Diploma in Massage Therapy in June of 2010 and registration with the College of Massage Therapy of Ontario in August 2010.Currently, Chris is in his forth year of osteopathic training at the Canadian College of Osteopathy in Toronto, expected graduation date May 2016.Underlying his clinical experience is over a decade of experience in strength and conditioning and functional rehabilitation. As a clinician, Chris helps his patients manage their injury(s) while staying as active as possible to minimize any losses in strength and cardiovascular conditioning during the recovery period. In his treatments, Chris combines traditional Osteopathic philosophy and methodology with contemporary Sports Medicine ideals. Chris' focus is always on improving function and performance, while attempting to foster an environment that allows life long progression.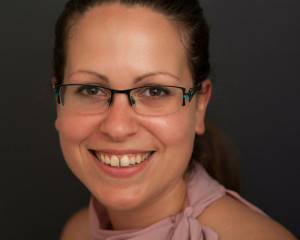 Karla
Office Administrator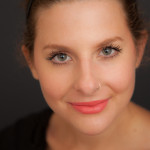 Jenny
Reception

Sarah
Erin
Reception